Get out that machine and give sewing a try (again) this summer.
It seems like lots of people have taken an interest in making things by hand these days, whether it be bread or soap or clothing. Some of the library staff have been busy baking sourdough, making masks, remodeling, tidying, and gardening during the time the library was closed, and for some of us the creative frenzy continues even now that we are back in the library.
If you have a sewing machine collecting dust and never really learned how to use it, check out this beginner level class on how to make a tote bag from Creativebug, one of the library's most recent additions to our online resources.
Everyone can use another shopping bag, right? Well, maybe if it's a cute, lined, one-of-a-kind version! In this session, instructor Cal Patch makes sure to explain the project in terms that any beginner will understand. There's even a section on how to thread the needle. The good thing about Creativebug classes is that they are broken up into segments; if you don't need to watch a section just skip ahead.
I tried out this project and found it to be easy to follow, but there are a few places where you can go wrong. I had to take mine apart twice! (It is pictured at the bottom of this article):
1. Make sure to pay special attention to what she does with attaching the straps. The straps must be placed on the outside of your bag cover before you put together the lining and outer cover.
2. Copy exactly what she's doing when she's putting the two layers together. The outer piece, whether liner or cover, needs to be wrong side out, and the inner piece needs to be right side out. On my final try I just did what she did and it worked.

The bag and strap dimensions are left up to the maker. I cut my bag pieces to 17″x17″ for a 16″ square bag. You could make yours smaller, larger, or rectangular. Even if you aren't a beginner, you may be inspired by this project to start sewing again
---
In addition to lots of Creativebug sewing classes, the library has many books on sewing. Here are a few 2020 titles for you to check out!
Sew Step by Step: How to Use Your Sewing Machine to Make, Mend, and Customize by Alison Smith, would be a great choice for anyone wanting to learn in depth how to sew. With chapters on fabrics, stitches, hems, patterns, pleats, and more, you can't go wrong with this handy and complete guide.
Maybe your life is focused right now on your kids, or maybe you miss your grandkids and would like to send them a surprise. Animal Friends to Sew: Simple Handmade Decor, Toys, and Gifts for Kids by Sanae Ishida contains lots of simple projects to choose from.
House of Pinheiro's Work to Weekend Wardrobe: Sew Your Own Capsule Collection by Rachel Pinheiro while not for beginners, has designs for wardrobe staples that you can mix and match to get you through the work week and into the weekend, and there are even accessories. Many of the garments would be suitable for summertime.
If hand sewing is more your speed, Joyful Mending by Noriko Misumi shows techniques for artful mending and reusing of clothing and other worn items that we still enjoy, instead of throwing them away. These attractive repairs will make your clothing more original and you will likely treasure the pieces even more.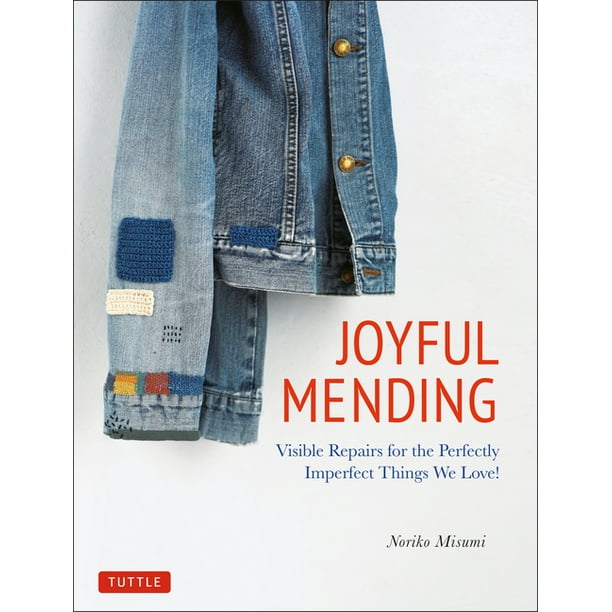 Quilt: Modern Curves and Bold Stripes by Heather Black and Daisy Aschehoug contains 15 different projects for all skill levels. Quilting can be fun to get into because you can make a beautiful quilt entirely with simple straight lines, but the modern designs in this book are heavy into circles, a favorite motif of mine.
---
Sewing can be peaceful and meditative, and/or challenging and frustrating, but it's almost always rewarding in the end. Get out that machine and those fabrics you've had for years and give sewing another try.